Below are statistics provided by New Jersey MLS for Year to Date 2019. We can provide individual town statistics by reaching out to us by phone or the "Get In Touch" form provided on this page. Click here to see a broader market snapshot.
We can also provide FREE individual Home Valuation Report, to give you a better understanding on where your home's value is in TODAY'S Market. We look forward to working with you. -The Graves-Cleary Team
Ramsey:
In the Borough of Ramsey, the number of contract sales actually declined by 16% over the same period while the number of homes on the market remained about the same (52 homes on the market in 2019 versus 55 in 2018).
"The less robust pace of sales in Ramsey is largely attribute to a statewide malaise affecting more expensive homes while lower priced ones continue to sell quickly," Otteau stated. "The reasons for this slowdown are numerous, including that most new job creation is concentrated in lower salary levels and that New Jersey's high-tax profile is causing employers and high-income households to leave for lower-tax places."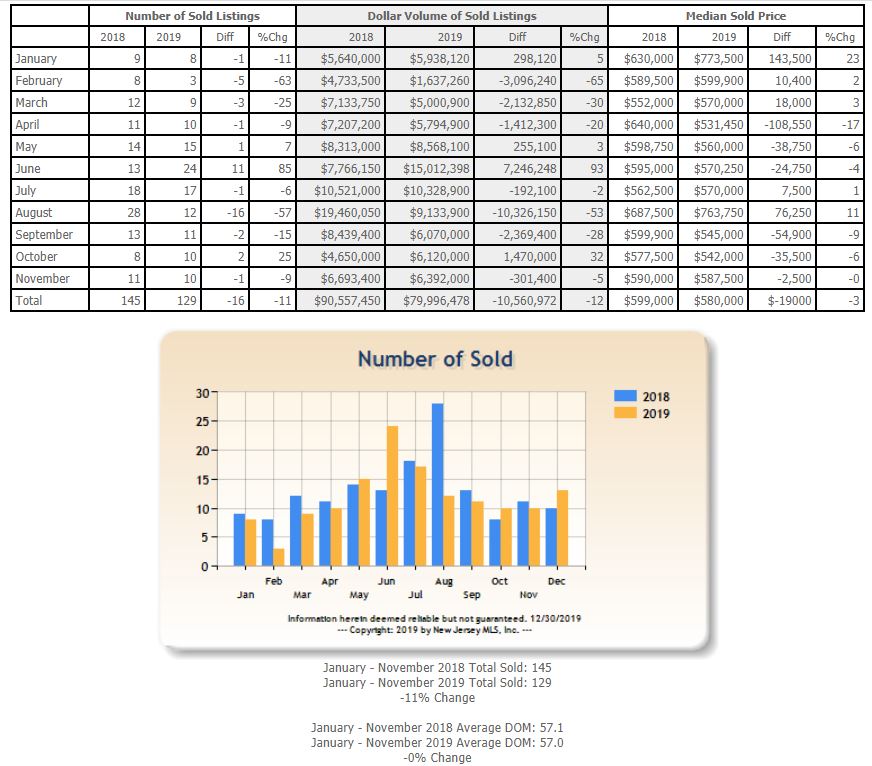 Mahwah:
Mahwah, on the other hand, has seen a 13% increase in sales YOY but median sales prices have stayed relatively flat. It is also showing an 11% increase in Days on the Market, indicating that it is taking an extra week to deplete current inventory. This is mostly due to the higher-priced homes taking longer to sell.