Recently, I came across a TikTok on my FYP feed that stopped me from scolling by. A woman asked what the value is in having a realtor if you are 1st time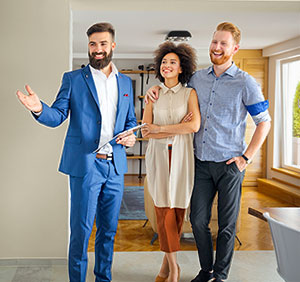 home buyer. Although she could see the benefits of having a Realtor for sellers, she couldn't see the advantages of 1st time home buyers using an agent and asked the audience to enlighten her.

First of all, there is a misconception that if a buyer goes directly to the listing agent that they will "get a deal" or that the listing agent will push their offer to the top of the pile in a bidding war situation. This is not always the case and a listing agent can't make their seller client accept a buyer's offer if the terms don't work for them.

First-time homebuyers are the people who BENEFIT THE MOST by using a Realtor. Here's why:

DUAL AGENCY – If a buyer goes through the listing agent to buy the house, the buyer will not get any guidance as the agent will be working as a disclosed dual agent. This means that the listing agent is also working as the buyer's agent and cannot advocate on the buyer's behalf. A disclosed dual agent won't tell the buyer "You know, there's a house across town that might be a better fit for you". The buyer will need to be their own advocate.
OFFER & TERMS– Since the listing agent is working for seller too, s/he cannot tell a buyer what would be an acceptable offer to the seller. All the agent can do is provide comps and the buyer needs to come up with their own offer. Could it be too high that the buyer is overpaying? Yes.

Could it be too low that they don't stand a chance in a bidding war? Yes.
REPAIRS – Even when the buyer and seller are under contract, the buyer's agent is there to advocate on behalf of the buyer. The buyer's agent can advise on what repairs should be addressed by the seller. The disclosed dual agent cannot and must walk a very thin line of neutrality.
First time home buyers should be receiving the following services, at a minimum, from their buyer's agent:
– Extensive knowledge on local towns and neighborhoods
– Provide analysis on list price vs. recent comparable properties
– Ability to negotiate expertly on contracts and inspection issues
– Suggest offer strategies
– Have strong relationships with local lenders, inspectors and title companies
If a first time homebuyer is not receiving this kind of service, they should interview several Realtors who have a strong track record of helping first-time buyers. The Kristin Graves Team is ready and able to advocate on behalf of their buyer clients. Contact us today!