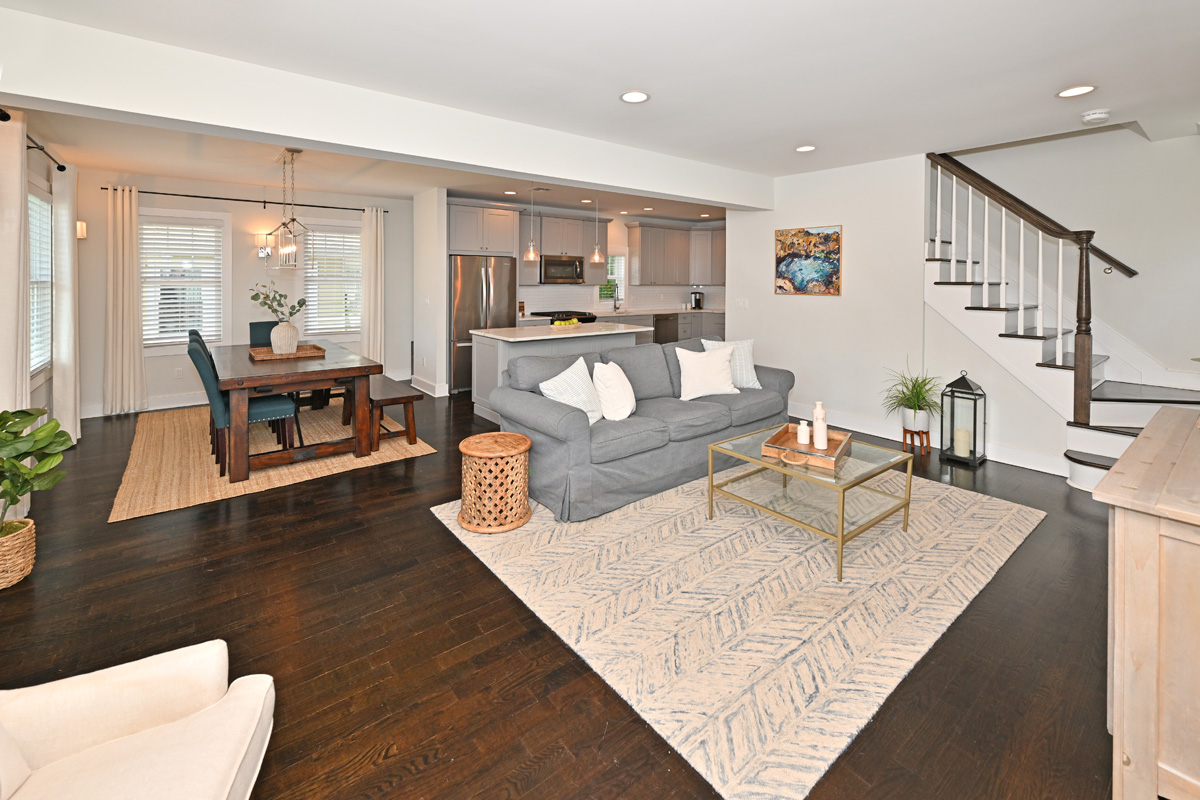 Whether you are looking to sell in the near future or not at all, you should always be looking for updates that will improve the value of your home. While kitchen and bath updates and finishing a basement will give you the best bang when you go to sell, you don't have to undergo costly renovations to make a big impact. Here are a few ways to boost your home's value without spending a lot of time and money.
Focus on the front door –

If you can't replace your door completely, consider painting it in a color that complements your siding. Red brick homes beg for dark greys, greens or blues. Black is becoming very trendy for almost any style but if you prefer a pop of color, try something in the yellow or red family.

Switch out the bathroom vanity –

Lowes, Home Depot and Wayfair all have collections of well-priced, well-crafted bathroom vanities. A fresh vanity with new fixtures will update your bathroom immediately for just a few hundred dollars.
Seek out energy-efficient appliances – Not only will these appliances be coveted by buyers, you'll be able to take advantage of the savings from energy costs to run them while you are living in the home.
Clean up landscaping – Trimming overgrown bushes, getting rid of leaves and old limbs, and planting perennials will give new life to your curb appeal. Want to outsource this to professionals but don't have the money?

Focus on one area of your property every year.
Replace the garage door – if your garage door is not operatingproperty or looking tired, replace it. This is especially true if it faces the street as it will add to your curb appeal.
Other quick enhancements: changing door hardware, replacing lights to LED, painting, and adding moldings.
If you would like to know how bigger projects like pools, fireplaces, and outdoor living areas will add to your homes value, let's sit down and discuss!