Below are statistics provided by New Jersey MLS for Year to Date 2019. We can provide individual town statistics by reaching out to us by phone or the "Get In Touch" form provided on this page. Click here to see a broader market snapshot.
We can also provide FREE individual Home Valuation Report, to give you a better understanding on where your home's value is in TODAY'S Market. We look forward to working with you. -The Graves-Cleary Team
Ramsey:
After the lockdown in March and April, Ramsey opened up the inventory flood gates in the summer months, increasing by 8% over the same period last year. However, this has not been enough to meet demand as indicated by the months of supply now at 2.7 months. "Home purchase demand in Ramsey has remained strong this year due to the combined effects of households fleeing New York City and today's record low interest rates," said Jeffrey Otteau of the Otteau Group. "The number of purchase contracts in Ramsey has increased by 13% YTD and home prices have seen an increase over the past year, which is extraordinary in the midst of a severe economic recession," Otteau stated.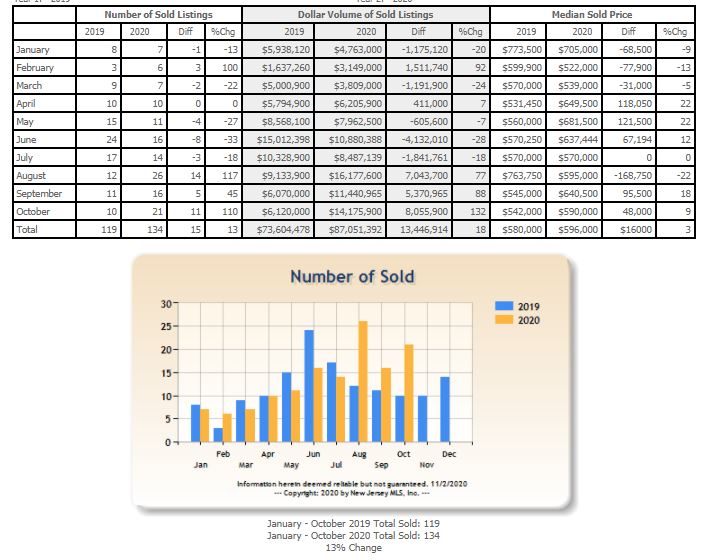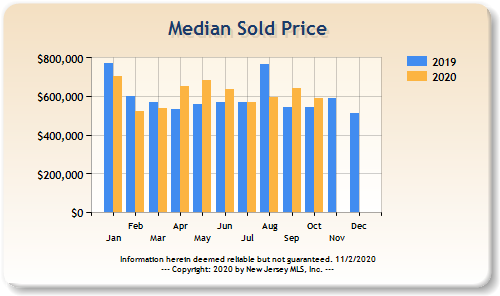 Mahwah:
Mahwah has seen a decrease of 8% sales YOY but it should meet or exceed 2019 numbers by the end of the year. Sales prices are up 5% year over year. Both of these point to low inventory and high demand.